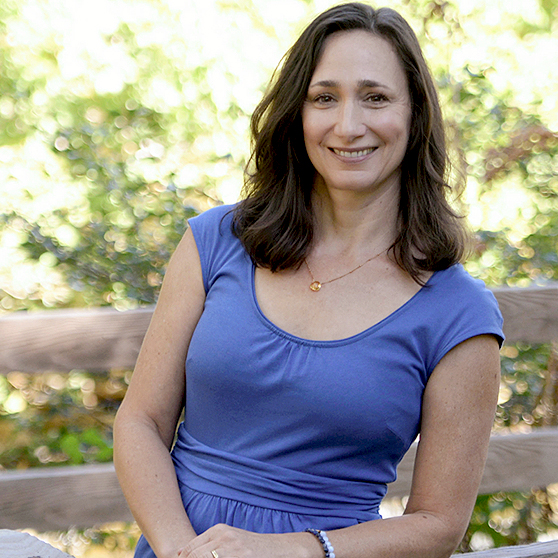 "I have had one of the brightest, most positive experiences working with Margo. Her knowledge and passion shines through in the treatments she offers. I'm actually mind blown at the results I've experienced after only 4 sessions with her. I originally started seeing her when I was 41 weeks pregnant and past my due date. I wanted some assistance in naturally inducing labor. Well, in short, it worked! I know my birth experience was a positive one because of her work.
After birth, I've been seeing Margo to help ease the postpartum hormone fluctuations and heal my body. After only one treatment postpartum, I felt better, and it continues to help tremendously. She is so professional, intelligent, warm, kind, and peaceful. She has made me feel so incredibly comfortable and cared for during my sessions. She answered all of my questions and allowed me the space to be vulnerable and open up without embarrassment. I would highly recommend her to anyone. I'm so grateful to have found her practice. Health is wealth, and she is someone who goes above and beyond!" K.S.
"Margo is a wonderful practitioner – knowledgeable, kind, and professional. We had been trying to conceive for over three years and after just two months of fertility acupuncture, I was pregnant and our beautiful baby was born in July. During my pregnancy I also went to Margo for nausea, swelling in my legs, lower back pain, exhaustion, etc. I am truly thankful for her." J.L.
"I am so impressed with Margo. She took my personal health issues to heart and has been working non-stop through various treatments to get me where I want to be. I recommend her to all of my friends and family. Without Margo, I wouldn't be as healthy and happy as I am today!! She is so professional, kind, and amazing at what she does. My diagnosis was one she was already familiar with but she went above and beyond to take additional certifications and classes to specialize in that issue. I am so grateful for Margo and her practice!!" S.G.
"Margo is an extremely skilled and thoughtful acupuncturist. She has listened to my needs and helped me overcome several challenges. I can't recommend her enough!" N.F.
"It has been such a blessing to work with Margo. She has dramatically improved my life. Margo is kind, professional, provides comprehensive care, and is totally dedicated to health. I appreciate Margo's evidence-based and holistic approach to wellness. She addresses each body system separately as well as collaboratively to ensure my entire body is supported. I cannot say enough good things about working with Margo and would highly recommend her services! " L.M.
"Margo is fantastic! My health issues have significantly improved from her acupuncture treatments. I highly recommended her." D.C.
"I have known Margo for over 10 years and know her dedication to yoga, Ayurveda and herbal healing to be extensive. Thankfully, over these years I have been the recipient of Margo's insightful wisdom, as she has prescribed herbs for me. Her contributions in yoga, wellness and women's health are a real blessing to the healing arts community."
– Tias Little, Director, Prajna Yoga
"Working with Margo was one of the best decisions that I made during my pregnancy. She provided me with the nourishing support I needed. Her recommendations were practical, helpful, and I was able to easily incorporate them into my daily routine."
– E.G.
"I highly recommend Margo Bachman with Wild Rose Medicine (in Louisville, CO) as an acupuncturist and as an herbalist. She thoughtfully and thoroughly explored my concerns and issues, and she did this with a very kind heart. Her extensive knowledge of the body, combined with her extensive knowledge in Chinese medicine as well as Ayurvedic medicine helped her get results fast. I recommend her as a person as well as a practitioner. Having Margo on your team will help you have a better life." C.C.
"Margo is extremely knowledgable and has helped me with menopause issues. Her acupuncture touch is magical. Herbs have also been helpful. I highly recommend her for health care needs." K.S.
"Margo is very professional and great at what she does. She listens to my needs and is careful and thorough with the treatment. Her office is very comfortable. I am grateful she is so knowledgeable about reproductive health, as she is making a great impact on my personal health goals!" E.T.
"I have been thrilled with my experience with Margo. She has taken such wonderful care of me! I always leave her office feeling tranquil with less anxiety and overwhelm from living as a busy mom and health care professional. I am so glad I found her!" K.L.
"Margo Shapiro Bachman is an exceptional teacher of Ayurveda and yoga. Her integrity, compassion and wisdom shine through in all of her endeavors and I highly recommend her work."
– David Frawley (Pandit Vamadeva Shastri), Author and Vedic Teacher
"I can't thank you enough for the assistance you have given me over the past 3 months. Your guidance regarding my health issues has helped to put me back on the path to better health and well-being. I am feeling better now than I have in a very long time. Who knew simple adjustments to my diet and exercise could have such a powerful impact. The herbal preparations you have recommended have brought balance in areas of my life I thought not possible. I feel so blessed that I have found a trusted health adviser. Thank you for your compassion and bless you for your skill."– S. S
Do you have some words to share with us? Send them our way and we'll include them here.
"I was delighted to discover Margo, a gifted Ayurvedic practitioner, who happens to specialize in women and children. I had so many concerns and questions as a first time Mom, so I was blessed to have Margo as a guide in offering appropriate Ayurvedic therapies to my baby girl. It was a great added bonus that she could also offer herbal remedies and simple treatments to help with my own postpartum symptoms during this intense time."
-K.H.
"I am so impressed with the personalized program that Margo develops for me. It is such a joy to follow a program and get results. She was a wonderful teacher and her delivery of the information resonated with me. Thanks Margo – Your heart for my wellness has made a huge difference!"
– C.M.
"In my opinion what distinguishes Margo from other Ayurvedic practitioners is her sincerity and her devotion to the practice as a whole. She truly leads by example…the changes that I have seen in my life and my well being have not only stuck but truly resonated with me because of her honesty and sincerity."
– J.H.
"Margo's sweet open-hearted spirit and insight was most welcome! Her yoga and meditation classes were like the dessert following a wonderful spiritual meal!"
-Anonymous
"Through her instruction, Margo provides a clear light leading to the heart and soul of yoga. Her prenatal instruction blended the necessary rigor and rest I needed as an expectant mother. With a generous and gentle spirit, and without sacrificing commitment to the physical demands that yoga must present, Margo led me to find the best yogi in me."
-A.B.
"I began seeing Margo with little to no understanding of Ayurvedic medicine and my main complaint revolved around my metabolic and hormonal health. Margo patiently listened to my story. She recommended herbs, tea, simple foods and modifications in food preparation, a yoga practice and routine exercise.
My body really started to respond to the new protocol. In two months time, I felt like there was a major clean up effort going on inside. I lost a little weight and started to become more comfortable with the foods that work for me, and I had a fabulously smooth menstrual period without intense food cravings or significant mood swings. I learned about Ayurvedic medicine in a practical way and because of this, it made sense."
– M.L.
"I have greatly enjoyed both private and group yoga instruction from Margo. By emphasizing breath work and restorative poses she has facilitated my emotional and physical healing from surgery."
– E.A.