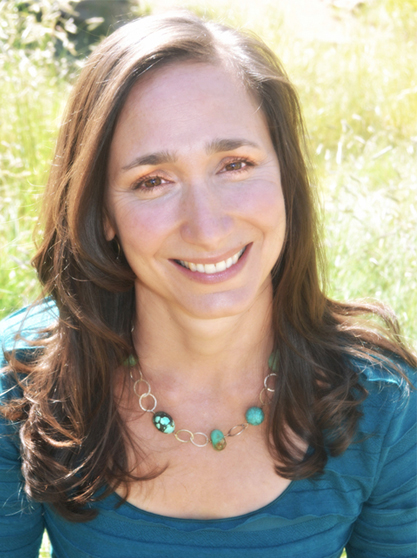 Integrative Women's Health Care
Welcome to Wild Rose Medicine, where ancient and modern medicine integrate to help you thrive and feel your absolute best. I offer acupuncture, herbal medicine, Ayurveda, nutritional and nutraceutical guidance, yoga therapy & meditation. These natural therapies balance the body and address the root cause of imbalance to achieve a true state of health and vitality.
While I'm a women health specialist, I also treat a wide range of other health concerns. Wild Rose Medicine is located in Louisville, Colorado, servicing the Boulder and Denver Metropolitan Areas.
I look forward to meeting you and working with you!
Dr. Margo Bachman, DACM, L.Ac.
***We are safely remaining open during COVID-19. On-line scheduling is turned off so we can operate at reduced capacity, sanitize in between visits and stager patients. Please contact us for scheduling ***

Need fertility support? Help with hot flashes? Struggling with anxiety?
Vibrant health is possible. Let me help you.
Book Now
Acupuncture

Ready to experience the healing power of acupuncture?  It is a safe, natural and profoundly effective way to treat acute and chronic health conditions. Acupuncture is time-tested ancient medicine that is still beneficial for life today. It is relaxing yet energizing and just feels great.


Ayurveda

Ayurvedic medicine helps you learn about the intricacies of your unique body, mind and spirit. This knowledge gives you tools to make choices every day to maximize your health and well being. Come and learn what is best for you.


Herbal Medicine

I am a clinical herbalist with decades of experience. I draw from Traditional Chinese Medicine, Ayurvedic Medicine and Western Herbalism to choose the most appropriate herbs and formulas for your unique self and your concerns. Herbal medicine is highly effective when skillfully prescribed.


Holistic Guidance

Curious which supplements will help you feel your best and support your health challenges? Need a simple breathing exercise to help you relax at night or feel energized in the morning? I utilize my 25 years in the field of holistic medicine and Yoga therapy to help support you.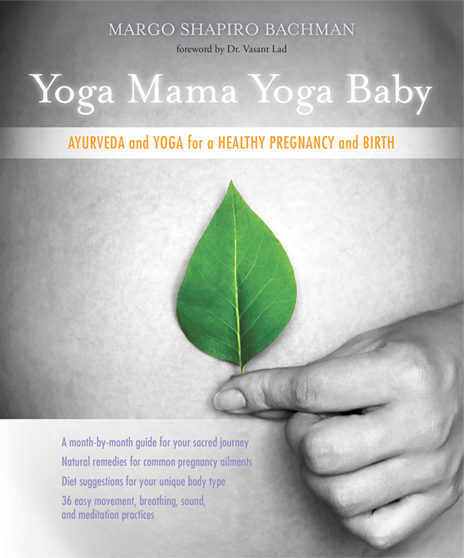 Yoga Mama Yoga Baby
Ayurveda and Yoga for a Healthy Pregnancy and Birth
by Margo Shapiro Bachman • forward by Dr. Vasant Lad
"Yoga Mama, Yoga Baby is a most delightful book chock-full of ancient wisdom for modern motherhood." -Christiane Northrup, MD, author of the New York Times bestseller Women's Bodies, Women's Wisdom
DETAILS
Call 505.670.4506 for a free consultation.
We're happy to answer any and all of your questions.
Contact
---
"I am so impressed with Margo. She took my personal health issues to heart and has been working through various treatments to get me where I want to be. I recommend her to all of my friends and family. Without Margo, I wouldn't be as healthy and happy as I am today!! She is so professional, kind, and amazing at what she does. My diagnosis was one she was already familiar with but she went above and beyond to take additional certifications and classes to specialize in that issue. I am so grateful for Margo and her practice!!"
– S.G

"Margo is extremely knowledgable and has helped me with menopause issues. Her acupuncture touch is magical. Herbs have also been helpful. I highly recommend her for health care needs." K.S.."

"It has been such a blessing to work with Margo. She has dramatically improved my life. Margo is kind, professional, provides comprehensive care, and is totally dedicated to health. I appreciate Margo's evidence-based and holistic approach to wellness. She addresses each body system separately as well as collaboratively to ensure my entire body is supported. I cannot say enough good things about working with Margo and would highly recommend her services!" L.M.

"I have been thrilled with my experience with Margo. She has taken such wonderful care of me! I always leave her office feeling tranquil with less anxiety and overwhelm from living as a busy mom and health care professional. I am so glad I found her!" C.L.

"I highly recommend Margo Bachman with Wild Rose Medicine as an acupuncturist and as an herbalist. She thoughtfully and thoroughly explored my concerns and issues, and she did this with a very kind heart. Her extensive knowledge of the body, combined with her extensive knowledge in Chinese medicine as well as Ayurvedic medicine helped her get results fast. I recommend her as a person as well as a practitioner. Having Margo on your team will help you have a better life." C.C.

"I was delighted to discover Margo, a gifted Ayurvedic practitioner, who happens to specialize in women and children. I had so many concerns and questions as a first time Mom, so I was blessed to have Margo as a guide in offering appropriate Ayurvedic therapies to my baby girl. It was a great added bonus that she could also offer herbal remedies and simple treatments to help with my own postpartum symptoms during this intense time."
-K.P